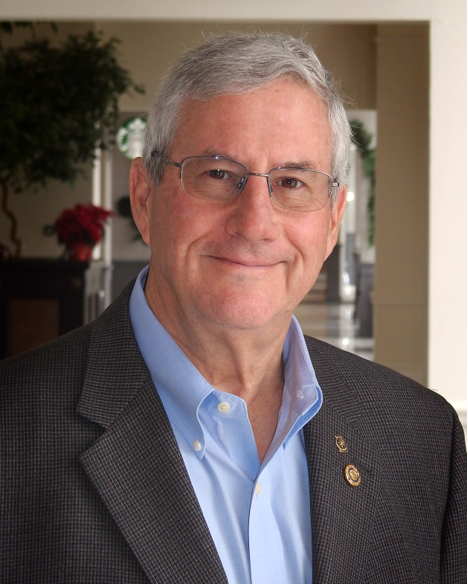 Treasurer
Dr. Schuyler ("Sky") Foerster is founding principal of CGST Solutions, a consulting firm specializing in national security policy and civic education. A graduate of the U.S. Air Force Academy, he received his doctorate from Oxford University in politics and strategic studies; holds masters degrees in public administration and international relations from The American University and the Fletcher School of Law and Diplomacy, Tufts University, respectively; and was a post-doctoral National Security Fellow at the John F. Kennedy School of Government, Harvard University.
With over 30 years teaching experience at both the graduate and undergraduate levels, he teaches courses in political science and national security policy as a visiting professor at Colorado College, Colorado Springs CO, and at Masaryk University, Brno, Czech Republic. He is Emeritus Professor of Political Science at the U.S. Air Force Academy, where he taught for several years as an active duty military officer and, from 2010-2016, as the Brent Scowcroft Professor of National Security Studies, and continues to mentor cadets. In Spring 2017, he was the Fulbright Commission's Distinguished Chair in Social Studies at Masaryk University in Brno, Czech Republic.
During his 26-year Air Force career, from which he retired with the rank of colonel, Dr. Foerster served in numerous assignments as an intelligence officer and then as a principal political-military policy advisor to senior civilian and military leaders, including the U.S. Ambassador to the North Atlantic Treaty Organization, U.S. Ambassador to the Negotiation of the Conventional Armed Forces in Europe Treaty, U.S. Ambassador to the Organization for Security and Cooperation in Europe, and the Commander in Chief, U.S. Strategic Command.
Following retirement from the Air Force, Dr. Foerster served for 13 years as President of the World Affairs Council of Pittsburgh, receiving national and local awards for establishing the Council as a leader in secondary school and grass roots education on important global issues and hosting a weekly radio interview program on world affairs. In Pittsburgh, he also served as President of the Pittsburgh Rotary Club. Since returning to Colorado in 2009, he has continued to volunteer in the field of civic education, serving as president of the Colorado Springs World Affairs Council and an emeritus board member, on the national board and executive committee of the World Affairs Councils of America, as past chair of the board of Citizens Project in Colorado Springs, as founding member of the Center for Civic Resilience and Non-Violent Social Change, and as a member of the Colorado Springs Rotary Club.
Dr. Foerster has co-authored two books and written several articles on international politics and security issues. His most recent research work has focused on the prospects for strategic stability in Europe. He regularly addresses academic, professional, and civic audiences across the United States and abroad on a wide range of political issues, and has been a frequent guest commentator in print, radio, and television. He is the recipient of numerous military decorations and awards for teaching, research, and community service, including an honorary Doctor of Humane Letters from La Roche College.